Readers' Gallery
---
With the Dual Carb Registry going fairly well, I still get E-mails from people who don't own '41 or '42 Buicks who have been inspired by my work. Frankly, I'm flattered. So in return, I thought I'd showcase some of the neat projects out there. I know I've done this once before back in the January 2003 Spinning My Tires editorial, but I thought these cars deserved a more permanent place on-line. So, in no particular order, here they are:
---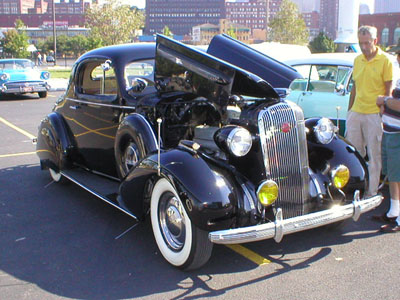 This is my friend John "Spider" Kilbane's '36 Buick Special coupe (that's Spider in the yellow shirt). It's been nicely restored and slightly modified like a '50s custom. In addition to the skirts and fender markers, it also sports a '41 dual-carb setup, dual exhaust and a tuck-and-roll interior. It's a very strong runner and looks delightful in the flesh. The '36s were the cars that put Buick back in the black after some rough years in the early '30s.
---




(Click on thumbnails to enlarge)
Jan Rons sent me some awesome pictures of his 1940 Century Convertible (66-C) project. He's made a few upgrades, including the ubiquitous dual-carb setup, sidemounts and fender skirts, but as Jan says, "Why not build it the way I want?" I agree completely, and admit that a 1940 Century convertible is about the most desirable pre-war hot-rod out there. Keep the photos coming!
---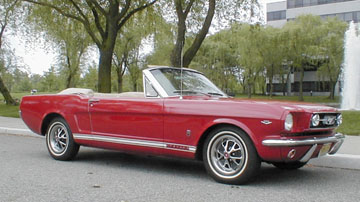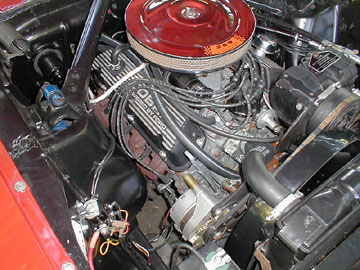 Paul Florio
owns this very nice 1966 Mustang GT convertible. He's been working on it for several years and has turned it into a great summer driver that is reliable and safe. Paul is a fan of factory-original restorations and has been changing other owners' mistakes to match original specs. Nice.
---
Page 1 Page 2 Page 3 Page 4 Page 5
---
E-mail me at toolman8@sbcglobal.net
This page accessed
times
Last modified on 03/24/2005
Thanks, Fidget!